Weyauwega Block Cheese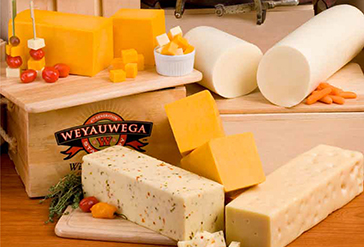 Choose from dozens of block cheese varieties, each made in Wisconsin with all-natural ingredients. Whether it's for slicing, shredding or snacking, the Weyauwega quality shines through in every bite!
We make Wisconsin's Finest™ block cheese with fresh ingredients form local farms. We pay close attention to the taste, quality and packaging of our products to ensure we exceed your expectations in every way.
Variety of Flavors:
Sizes:
8-oz. exact weight
Random Weight (ranging from 9–14-oz.)